Empowering Girls
Reading, Creativity and Dreaming the (Im)possible


2020 Campaign
Empower Girls in Rwanda Through Literature.
Support our third cohort of Her Voice Matters participants in 2020.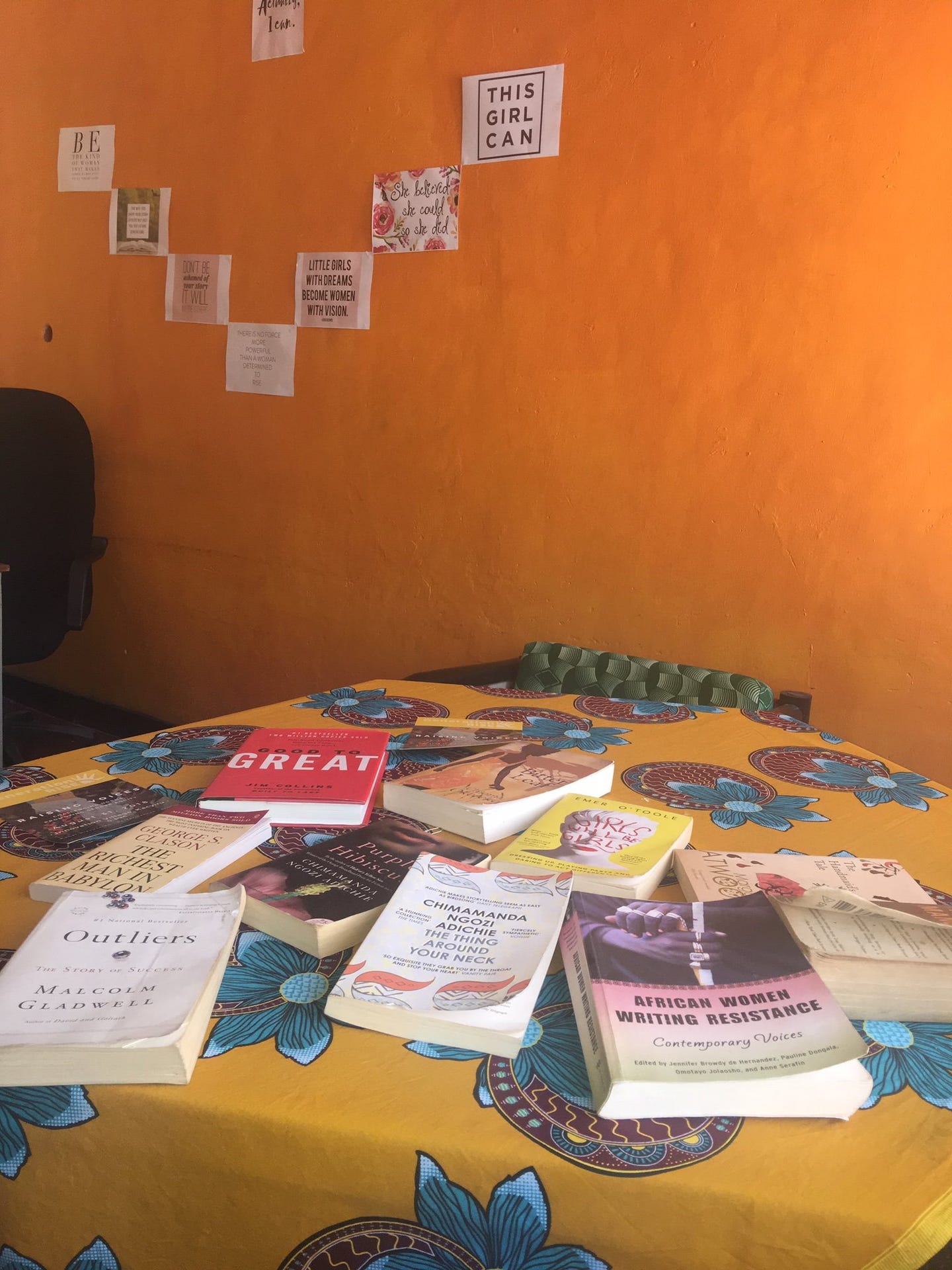 Dear Friend,
As you might know, I was one of the few Rwandan girls who were lucky enough to grow up surrounded by books despite the challenging and changing times in Rwanda I am grateful for how the stories I read impacted my life and the lives of other young girls in my school. I truly believe reading empowered me, and I am happy to not have to imagine a world where I was not able to sit in the corner of my house reading books, cover to cover, one after the next, for hours each day.
Many other girls in my Rwandan community are so thirsty for the knowledge that books can offer them too. However, most of them do not have the ability to access any books. There are numerous barriers that prevent our youth from enjoying their full rights as human beings and potential to become our future leaders. I will not let the inability to access and read books continue to be one.
Through Generation Rise's program, Her Voice Matters, we are working to change the present and future lives of young rural girls. We have known the power that books can have on youth and have strong evidence showing how our reading and leadership development series really do work! Knowing the efficacy and potential of Generation Rise's initiatives on girls, we are committed to making a lasting impact on the teachers, students, and schools we work with by continuing to grow and implement reading, writing, and critical thinking programs throughout schools in Rwanda.
In order to grow our program and help more eager, young women, we are reaching out to YOU today to join us on our journey.
To provide a sense of the purchasing power of a dollar, a $5 donation buys a copy of Humura Shenge by Perepetuwa Mukahigiro or We Should All Be Feminists by Chimamanda Ngozi Adichie – two books used to kick off our program every term. These two books encourage girls to challenge the norms that have held the back and help foster the journey of self discovery and empowerment. No contribution is too small and we will make sure any amount given makes an impact in the lives of girls here in Rwanda.
We are excited to continue pushing boundaries and empowering the voices of our communities that are normally, and unfortunately, unheard. We are committed to sustainability and increasing support for the voices of girls through Generation Rise around the world.
If you share our vision and passion, please consider supporting our program by donating through our online sponsorship platform, on Mothering Across Continents by clicking here! If you are able to contribute, we will also ensure that you are added to our newsletter so that you may continue to be updated on our programs and how your donation is impacting the lives of girls in Rwanda.
Together, Let's make books rain and fall in the hands of our young girls!

Solange
Executive Director, Generation Rise